Wheel of Misfortune – 2
My Dirtiest Fantasy presents Liam Butler and Denis Skala in Wheel of Misfortune. Let's look at guys!
Poor Liam knows his place, which is under the table, chained, and naked. But boy is he a good boy, with Denis gently tugging on the chain, he's soon awake, on his knees and ready to give his master some oral pleasure, which he does, whilst locked in a chastity device.
This is until Denis Skala has enough and throws the boy on top of a table, where he kisses young body. Moments after, the slave has his hands and feet tied together and hanging from a chain attached to the ceiling, and once again. Very soon our Denis with his cock out makes the boy service him before turning him around and pounding tight hole.
Liam Butler and Denis Skala in Wheel of Misfortune on My Dirtiest Fantasy
More Videos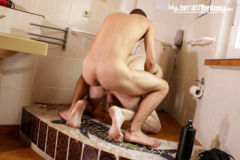 Perverted Summer House – 5
Puppy Davey and Ron Negba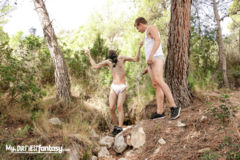 Perverted Summer House – 4
Puppy Davey and Silas Rise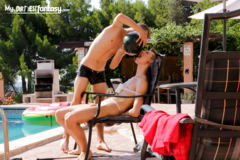 Perverted Summer House – 3
Peter Polloc and Ron Negba
Perverted Summer House – 2
Daniel Karrington, Peter Polloc and Silas Rise